Colorblind Series

A personal project whereby I started exploring my own colorblindness.

I am born with a reduced sensitivity to green light. Therefore I am like 1 out of 12 men: red-green colorblind.
I have always been interested in where the boundaries are of my seeing capabilities. So I started out by putting red and green paint side by side on a canvas, and after that on top of eachother. At last I tested my vision by looking at the works through a pair of red/green 3D glasses. The effect this gave was interesting and is hard to put into words. Note: It can only be seen by wearing these specific red and green 3D grasses.

As It turned out I wasn't the only one that was seeing a visual effect, a kind of short circuit happens inside the brain making it almost metallic. So I decided to make an exhibition out of it. The paintings are all named after famous men who are colorblind. Only men, since it was impossible to find a famous colorblind woman. Please reach out if you know any.

International shipping is possible, just send a message if interested.

All artworks include a pair of red/green glasses.The Images below show how the works look through both the red and the green glass.



Christopher, 2022
gouache on canvas, 30x40cm €475 ex taxes and shipping (artwork above)



Eddie, 2022
gouache on canvas, 30x40cm €475 ex taxes and shipping (artwork above)



John, 2022
gouache on canvas, 30x40cm €475 ex taxes and shipping (artwork above)



Mark T, 2022
gouache on canvas, 30x40cm €475 ex taxes and shipping (artwork above)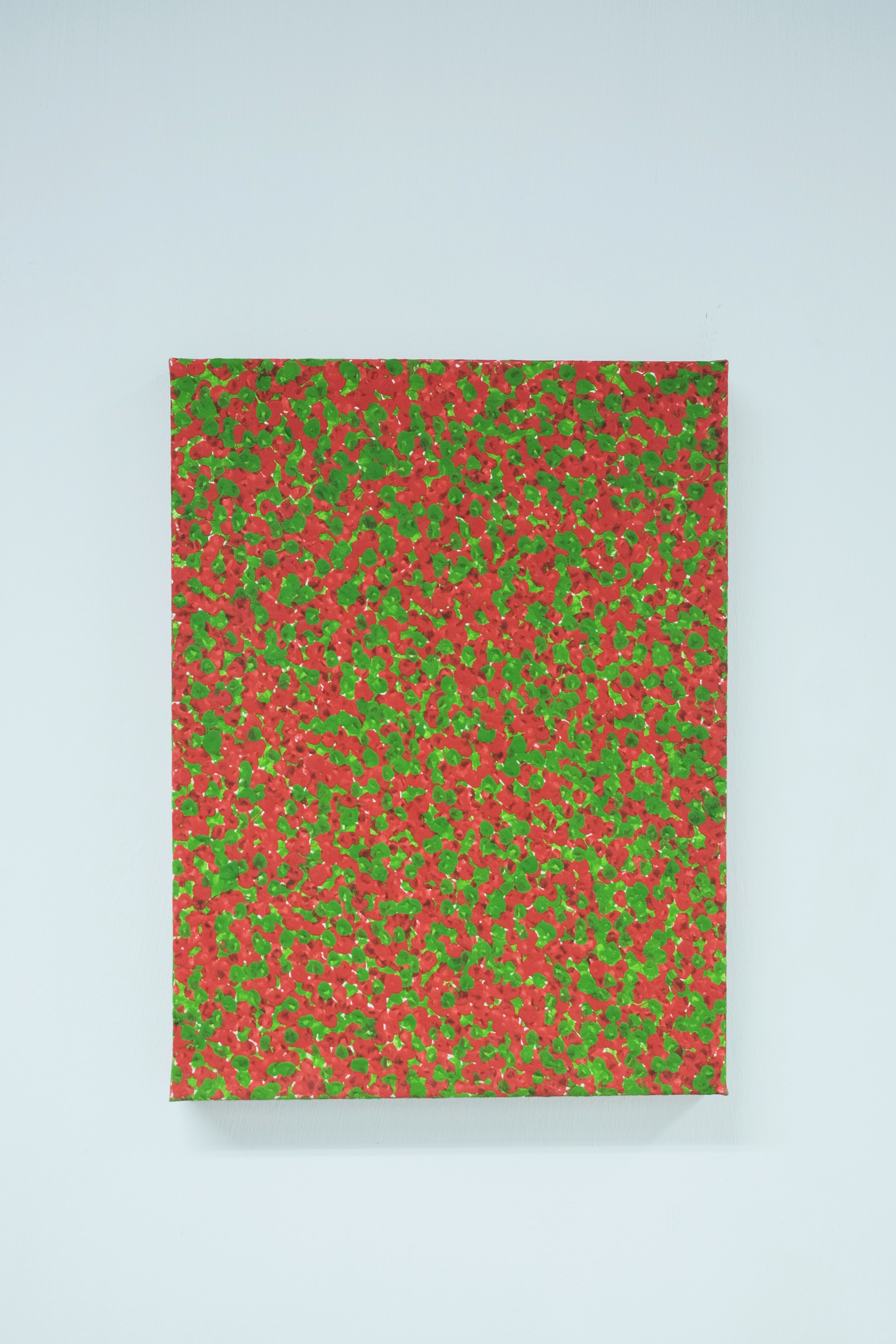 Mark Z, 2022
gouache on canvas, 30x40cm €475 ex taxes and shipping (artwork above)



Neil, 2022
gouache on canvas, 30x40cm €475 ex taxes and shipping (artwork above)



Rod, 2022
gouache on canvas, 30x40cm €475 ex taxes and shipping (artwork above)



William, 2022
gouache on canvas, 30x40cm €475 ex taxes and shipping (artwork above)



Keanu, 2022
gouache on canvas, 120x160cm €2175 ex taxes and shipping (artwork above)



Sting, 2022
gouache on canvas, 120x160cm €2175 ex taxes and shipping (artwork above)



Herman, 2022
gouache on canvas, 120x160cm €2175 ex taxes and shipping (artwork above)

Contact for inquiries